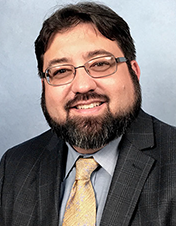 H. Stephen Bralley, M.Ed.
Director of Secondary Education, North American Division
H. Stephen Bralley has been an Academy Bible and History teacher, Boys Dean, Boarding School Principal, K-8 Principal, Elementary Teacher, and Superintendent.
He has been described as an "inspiring and inspired educator"; with 25 years of experience in youth ministry and education.
He has demonstrated an ability to lead and to teach in a genuine and thoughtful manner.
He holds a Masters degree from Pepperdine University in Educational Technology and co-founded teachSDA.
am involved in filming a new series on Adventist Education in collaboration with Adventist Learning Community. The goal is to tell a series of stories highlighting how Adventist educators are positively dealing with challenges in their schools. We are halfway through the filming schedule and here is what I've learned so far.
A New Series about Adventist Education Begins
We are human and deal with human issues. The story of the Bible is God's relationship with humanity and His desire for us to live in harmony with one another.
Adventist Educators are thrust into the middle of some of the most challenging situations dealing with parents, kids, pastors, congregations, and community. While many have received training in some of those areas, often they have met these challenges with a humble heart and prayer. The solutions they have discovered have been inspiring.
When respect and creativity are allowed to thrive we can do amazing things beyond our individual capabilities.
Teachers need to find a healthy work/life balance to support their students, family and community. They also need support from their colleagues, administration, parents, pastors and congregations. No one ministers alone for long.
Summer 2022