Martha Ban
Director, Technology & Support
Martha Aastrup Ban is a third-generation Adventist educator. Knowing that she wanted to be a teacher at an early age, she began her teaching "career" in 8th grade as a tutor for 1st grade students learning to read. A graduate of Atlantic Union College (BS in elementary education) and Framingham State College (MS in Education with an emphasis in Reading and a CIT in Instructional Technology), she has taught all ages – from kindergarten through college—in Massachusetts (including several 1- and 2-room schools which resulted in a passion for helping our overworked/overwhelmed teachers in any way possible) and Maine. She particularly enjoyed integrating technology into her teaching. While she loved working with all ages, she enjoyed grades 5-8 the most. "It's a great age group and has great content to teach," she says. Martha also was editor and writer for the Atlantic Union Teacher Bulletin and has worked extensively for Griggs International Academy as curriculum specialist, webmaster, and instructor.
opefully, you have heard of TDEC and the benefits the committee brings to the educators in the North American Division.  But, what is TDEC?  North American Division PK-12 Technology and Distance Education Committee. The TDEC membership consists of one representative from each of the nine unions of the North American Division along with a representative from Griggs International Academy, and the North American Division Office of Education.  The group meets twice a year to discuss new technologies, explore distance education programs and protocols, approve preferred vendors, aggregate technological resources, and create sample technology-related documents for schools - just to name a few of the responsibilities.
Explore what TDEC is doing for you on our Adventist Education technology website (http://tdec.nadeducation.org/). You will find information on Britannica, Visual Thesaurus, technology plan templates, technology discounts, website development tips, professional development opportunities, and so much more!
Reach out to your TDEC rep for more information. If you have questions about distance education programs, contact La Ronda Forsey at Griggs International Academy.
TDEC is committed to the technology needs of
Adventist Education!
Take the course on the Adventist Learning Community website that shares the "why" in establishing a one-to-one device program. It takes a look inside classrooms at Burton Academy to share what a functioning program looks like, and shares numerous resources that will help you along the way.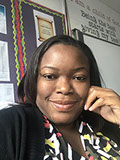 Atlantic Union
Sherina Phillips
DATA TECHNOLOGIST/TEACHER
NORTHEASTERN CONFERENCE
"It is an honor to be a part of the TDEC consortium, helping to make the shifts in technology a seamless transition. I am YOUR liaison Atlantic Union Conference, feel free to reach out to me."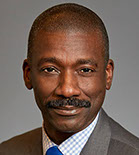 Columbia Union Conference
Donovan Ross
COLUMBIA UNION CONFERENCE
VICE PRESIDENT FOR EDUCATION
(410) 997-3414
"Contact me with questions regarding technology discounts."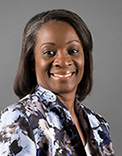 Lake Union Conference
Ruth Horton
ASSOCIATE DIRECTOR
SECONDARY EDUCATION
Lake Union Conference of SDA
8450 M 139, Berrien Springs, MI 49103
Phone: 269.473.8274
Cell: 773.459.6730
Fax: 269.471.7920
"It's a privilege to represent the Lake Union territory on the awesome TDEC team, to further leverage support, access, and currency in an ever-advancing technological landscape."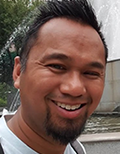 Mid-America Union Conference
Jerson Malaguit
VICE PRINCIPAL/MIDDLE SCHOOL MATH
MILE HIGH ACADEMY, DENVER
"I am committed to assisting the Mid America Union Conference. Please don't hesitate to contact me with your tech questions and I'll try to point you towards the right solution."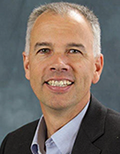 North Pacific Union Conference
Archie Harris
ASSOCIATE SUPERINTENDENT
UPPER COLUMBIA CONFERENCE
(509) 242-0351
"NPUC Friends,
Hopefully you have heard of all the technology the NAD offers with the help of our Union.  Follow the links in this news letter to some cool stuff.   If you have any questions regarding anything that Martha has shared, please contact your superintendent and if they have questions they can contact me (or you can bypass them and contact me yourself.)"