chool can bring about a variety of emotions for students, but for Brazilian student Stephanie Jacqua, enrolling into Highland View Academy was akin to coming home — it was a school where she felt genuinely peaceful, at ease and comfortable.
"When you step into your home, you can finally feel like you can relax. A home is a place where you can confide in others and feel like you're truly happy. HVA is more than a boarding school — we form relationships that can last a lifetime," Jacqua enthuses.
Where everyone can expect to do and be the best
HVA is a Seventh-day Adventist Christian day and boarding high school nestled in Western Maryland's hills, along the Appalachian Trail. It offers Grade 9 to 12 students of any nationality the boarding school experience of a lifetime.
HVA strongly believes that every student can learn to be their best and excel in all that Christ calls them. This is achieved through a family environment that promotes and delivers an unparalleled academic and spiritual environment, in addition to a plethora of physical and social activities.
Echoing this are its students. "HVA is my home! I love the campus and I learned so much from my teachers. It's an experience that I wouldn't trade for the world. The family-like environment helped me to grow spiritually, academically, and socially," an alumni shares.
Great teachers and unique programmes
It's not just students who wax lyrical about the school. Many parents, including HVA alumni Cora Evans and Renee Williams, can attest to the great teachers that have made the HVA experience truly enjoyable for their children.
HVA offers several outstanding departments including Aerials, a co-ed acrobatics gymnastic team; a music department that delivers an outstanding music education; and a new STEM programme to prepare students for college and beyond.
​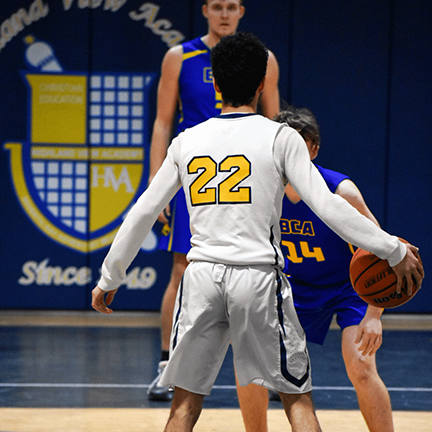 Source: Highland View Academy
Aerials coaches Matt and Krista Price aspire to recreate the environment of a Christ-centred, family-oriented gymnastics programme that they had enjoyed during their time on Gymnics at Andrews University in Michigan and their high-school gymnastics team.
Despite having students with and without a gymnastics background on their school team, the Prices have lovingly nurtured and guided the Aerials to showcase incredible and unique performances for local school tours and large events. In the process, they bring the HVA programme's pillars to life: having fun and refining students' talents while being anchored by Christ.
With the Athletic Department, students can join competitive athletic opportunities such as girls' basketball, boy's varsity and junior varsity basketball, soccer for both girls and boys, girls' volleyball, track and field, as well as intramurals.
Musically-inclined students can choose to join HVA Chorale, a general choir for students who want to learn and participate in the choral experience; Highlanders, an advanced choir; Highland Winds (Concert Band) programme for those who wish to participate in music with a wind or percussion instrument; and Highland Ringers (Handbells), a unique ensemble requiring a high level of commitment and dedication.
HVA is the first-ever Adventist North American school to have the STEM Certificate Programme and STEM Department nationally certified by the National Institute for STEM Education (NISE). HVA recognised that some students may want to challenge and further develop their STEM skills, leading to the STEM Certificate Programme that produces problem-solvers and logical thinkers.
All freshmen enrol in the first-year Integrated STEM science course. Students on this interdisciplinary programme are taught to apply 21st century skills like critical thinking, engineering design, communication and technological literacy to solve problems innovatively, which equips them with the knowledge and skills to make a difference in the global society.
Campus facilities
HVA's campus is second to none. Students staying at HVA's dormitories can look forward to exploring the sprawling open campus space, which includes a large soccer field, a dining hall, a chapel, a spacious gymnasium as well as a STEM Wing, to name a few.
​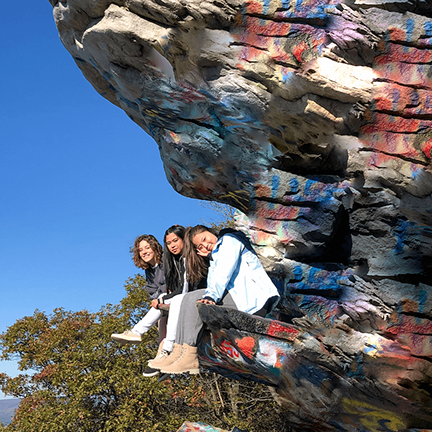 Source: Highland View Academy
Becoming a student at HVA entails studying within a close-knit community. The student-to-faculty ratio is 5:1, enabling individualised support. The on-campus church offers Adventist services for both students and the community.
Ultimately, HVA offers its students an unrivalled learning experience. Jacqua, from the Class of 2021, sums this up best about her HVA experience: "The amount of character development is insane — you get to experience so many things with so many opportunities. HVA is a great place for you to just be yourself."
To find out more about HVA's faith-based education, click here.